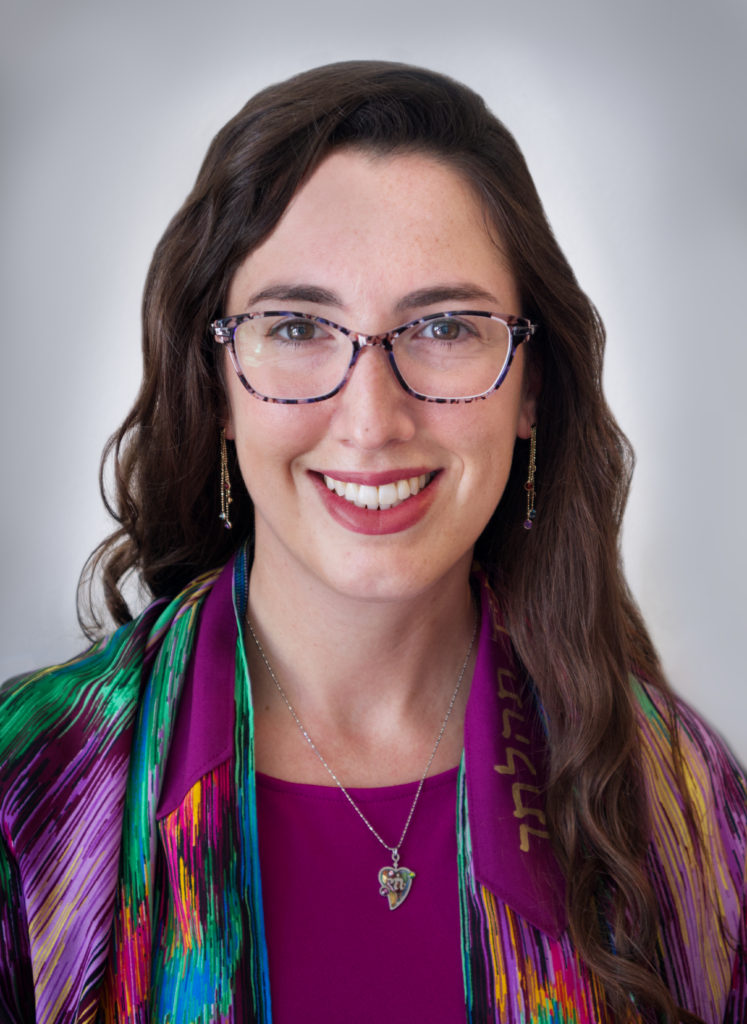 Cantor Bryce Megdal was born and raised in Tucson, Arizona. She attended a Jewish day school from first through eighth grade, where she developed a lifelong love for Judaism and the Hebrew language. She began her singing journey in fourth grade, when she joined the Tucson Jewish Youth Choir in its first year.
After she had her Bat Mitzvah, through high school, and through college, Cantor Megdal remained involved at her temple (Temple Emanu-El) with a growing list of roles. In May 2012, she received a Bachelor of Arts in Judaic Studies and a Bachelor of Arts in Studio Art at the University of Arizona. A year later, she moved to Los Angeles to attend the Academy for Jewish Religion California (AJRCA). In May 2015, she received a Master's Degree in Jewish Studies with an Emphasis in Music in Jewish Life from ARJCA, and in August 2015, she transferred to the Cantorial Program.
From September 2013 to February 2020, Cantor Megdal was one of two B'nai Mitzvah teachers at Kehillat Israel (KI) Reconstructionist Synagogue of the Pacific Palisades. In her last two years of Cantorial School, Cantor Megdal interned at Temple Akiba in Culver City and Valley Beth Shalom (VBS) in Encino. She has remained involved with both of them as well as other congregations at which she has led services or served in other capacities. On May 27, 2019, Megdal was ordained as a Cantor. As of July 1, 2020, she is the Cantor at Congregation of Reform Judaism in Orlando, FL.
While Cantor Megdal fully supports keeping traditional Jewish worship elements alive, such as nusach (the traditional mode of Jewish prayer chant) and older pieces of hazzanut (the traditional music of the Cantorate), and sincerely enjoys singing with a classical style, she also believes it is important to teach new and modern musical settings of Jewish liturgy. She is a Jewish music nerd through and through, always eager to learn new renditions of Jewish text. As such, one of Cantor Megdal's passions is writing and composing Jewish music. Creating and sculpting her own musical interpretations of Judaism's ancient text and core Jewish concepts nourishes her soul; she hopes her music nurtures others' souls as well.
Cantor Megdal released her first album of original Jewish music, entitled Shine Forth, in May 2016, which you can listen to here. She has written many new songs since then and is SUPER ready to record another album once settled in Orlando. To listen to some of her semi-professionally recorded original songs that she would like to put on her next album, visit her Future Album page.
To view Cantor Megdal's most recent work or to get an idea of her musical styles, go to the Videos page.
Cantor Megdal will soon upload PDFs of her original music that will be available for purchase.